---
8 - 10 feb 23
---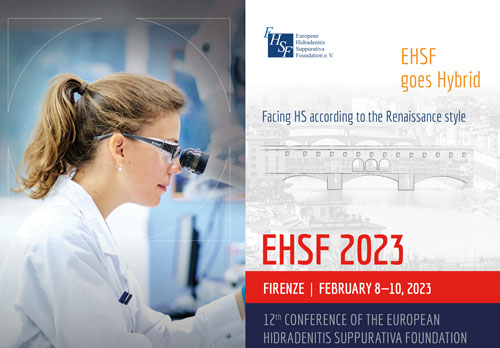 ---
Hidradenitis Suppurativa (HS) is a chronic infl ammatory debilitating skin disease with a very heavy impact on quality of life.
Until 2006 it has been considered an orphan disease, due to its limited knowledge and also to the great diagnostic delay.
An important progress has been made in the last decade concerning its correct and earlier diagnosis and therapeutical approaches. Even though a lot has been done, there is current evidence that the measurements and the therapeutical tools are not able to fulfi l the needs of HS patients. Moreover, it is necessary to increase the centrality of the patient in clinical research to get HS patients involved in their own treatment.
---
Download
Programma EHSF 2023
Programma EHSF 2023
Download