---
9 - 13 Oct 2019
---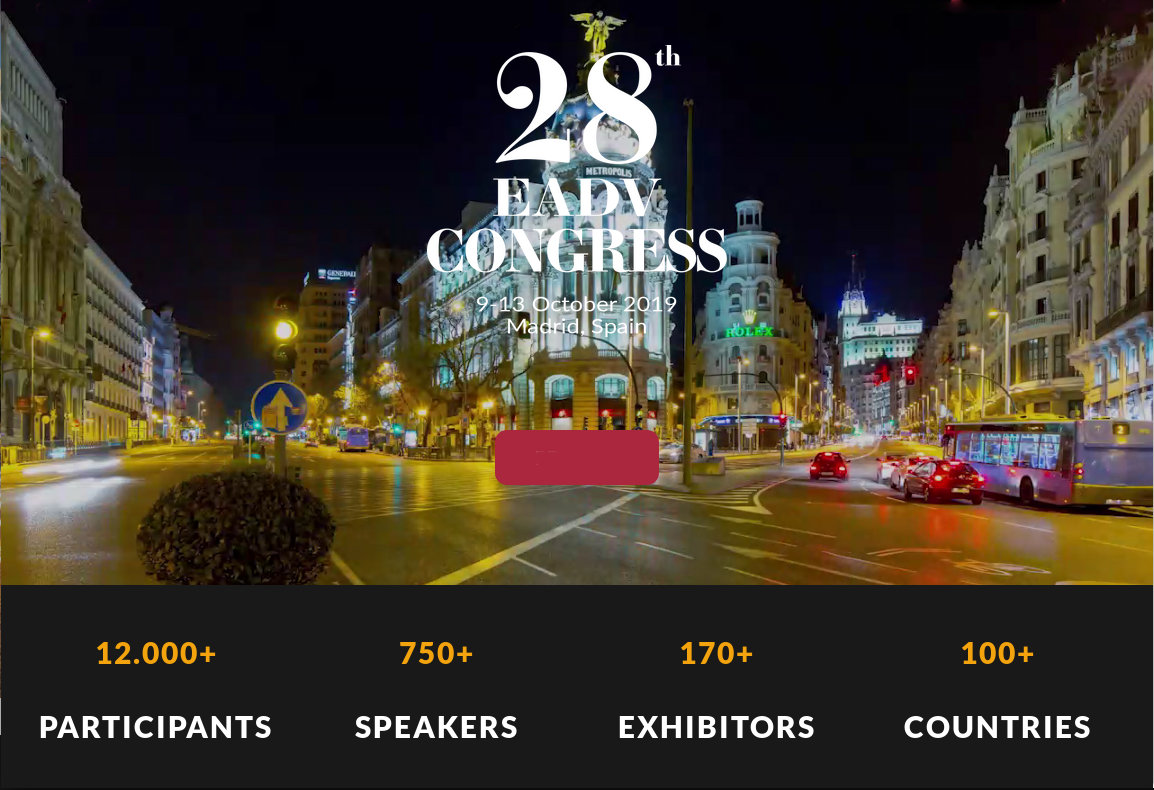 ---
This is an EADV congress with many firsts:
The first EADV congress after record-breaking Paris 2018 with almost 13,000 participants. You will have the opportunity to listen to and exchange with more than 700 star speakers and engage with 150 stimulating sessions about the most up-to-date research and developments in Dermatology and Venereology. Our speakers and audience represent more than 70 countries worldwide.
The first EADV congress with Controversy Sessions- These will take place in the Expert Forum tracks covering a range of topics from topical corticosteroids, to biologics in skin disease, drugs in acne, inflammatory diseases, long term antibiotics and many others. Different opinions are new things to learn, we should be stimulated by the healthy debate that will be sparked.
The first EADV congress taking place in Southern Europe since Lisbon 2011, giving us the opportunity to enjoy and feel the warmth of vibrant Madrid, the city of life.
---