---
24 - 26 apr 14
---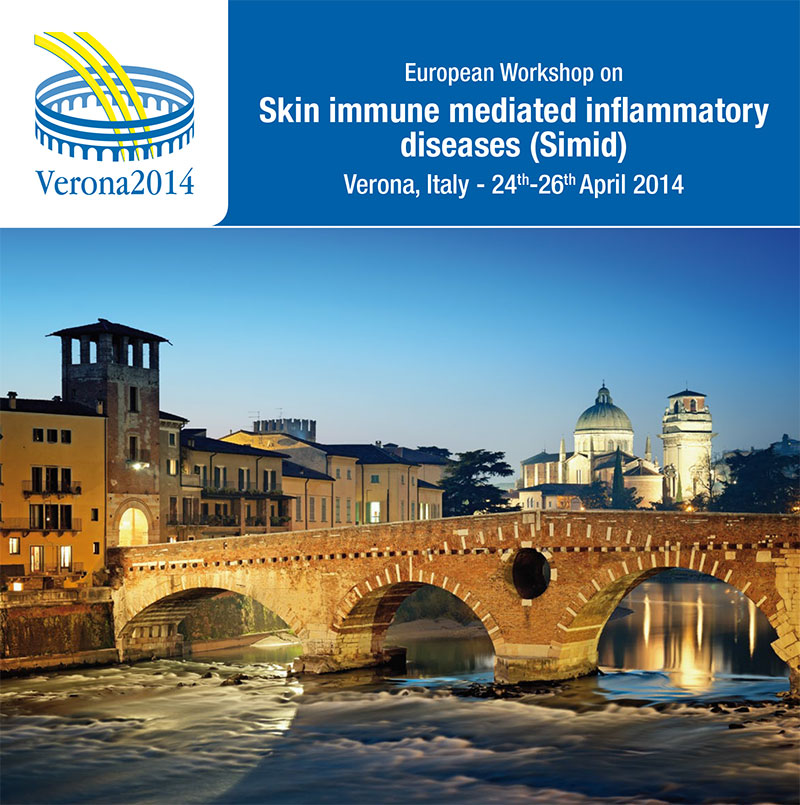 ---
Dear Colleagues and Friends,
I'm honored to invite you in Verona to participate in the European Workshop on "Skin Immune Mediated Inflammatory Diseases (SIMID)" on 24-26 April 2014.
During the Workshop, we will try to fill gaps and will face issues not covered by current meetings: indeed, nowadays, there are no meetings where SIMID are comprehensively discussed and treated by the perspective form basic mechanism to therapy.
Specifically, the Workshop wants to emphasize a discussion, which drives new research on common pathogenetic pathways and on the use and need of new anti-inflammatory and immunoregulatory drugs. Inflammatory and immune-mediated diseases have a great prevalence and relevance to general medicine, internal medicine and dermatology. Old inflammatory skin diseases are receiving new interpretations based on the advancements on the molecular bases of innate immune responses.
Common pathways in diseases affecting different organ are being elucidated and many new treatment options are becoming available, increasing the need of forums where basic, translational and clinical researches are presented together.
Successful propagation of knowledge is essential to translate science and medical progress into improved patient care.
I'm looking forward to welcoming you to participate in this first and innovative scientific event.
Best Regards
Prof. Giampiero Girolomoni, President of the Workshop
Organizing Secretariat: Ecliptica
---
Download
Secondo annuncio e programma
Download