---
06 mar 15
---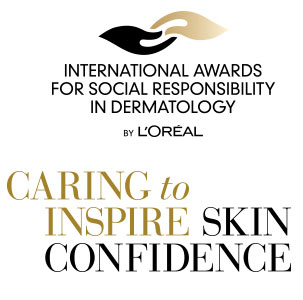 ---
People with dermatological conditions may frequently face discrimination and feel socially excluded.
L'Oréal is committed to recognizing the significant and positive social impact of dermatologists, when helping patients to restore their self-confidence in living with their conditions on a daily basis. These awards are aimed at all voluntary initiatives run by dermatologists in three main areas:
Educating patients and providing support for preventing dermatological conditions
Improving the physical and psychological quality of life and self-esteem of those affected
Providing patients with better access to care, coverage and surgery
Who is eligible?
The project must fall specifically within the scope of a community project: a social project. All dermatology initiatives coming from individuals, associations or hospitals focused on patients with the aim of improving their physical and psychological well-being, self-esteem and social integration.
Interested in applying?
Are you a dermatologist working independently or with an organisation, involved in a volunteering initiative, which provides support for patients in your community? If so, for more information about these awards and to apply please click on the following link: www.inspireskinconfidence.com
Closing date for applications: Friday March 06, 2015
Winners will be notified of awards: Thursday April 30, 2015
---