---
4 - 07 lug 13
---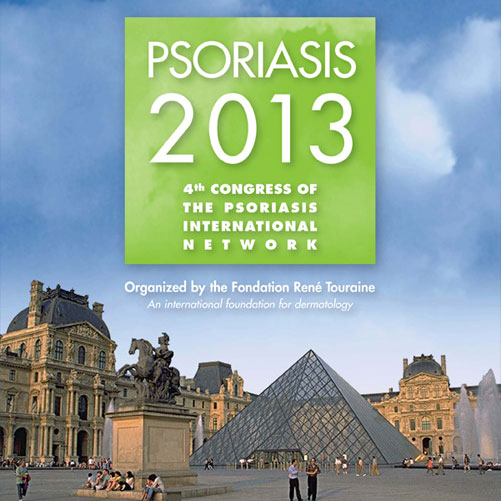 ---
Dear Colleagues and Friends,
On behalf of the Psoriasis International Network (PIN) of the Fondation René Touraine, represented by professor Carle Paul and professor Luigi Naldi, it is our great pleasure to cordially invite you to participate in the 4th International Congress on Psoriasis. Psonet, responsible for the scientific coordination of the congress, is a well established network of psoriasis registries active in several European and Non-European countries, with the aim of promoting the comparison and combination of long term outcome data.
This congress series is directly aimed to serve the needs of practicing dermatologists involved in psoriasis care accross countries in outpatient services, hospital settings, and private practice. Therefore, we have invited keynote speakers from all fields of psoriasis research and care, to give you an update on the latest developments in diagnosis and treatment of psoriasis, including comorbidites, and in difficult clinical scenarios that may arise during the long-term management, with a view on psoriasis as a complex chronic multifactorial inflammatory disease not limited to the skin. A perspective on evidence-based and personalised care, on Public Health issues, and on the collaboration to obtain a better safety profile of treatment options will be favoured.
Furtheromore, fields such as patient education, psoriasis in children and pregnancy, topical treatment challenges, will be addressed in workshops which allow you to directly interact with internationally experienced speakers.
Make sure that you don't miss this unique opportunity to update your knowledge on psoriasis, and take also the advantage to enjoy Paris at this wonderful time of the year!
Sincerely,
Luigi Naldi, Louis Dubertret, Carle Paul
Key dates
Deadline for abstract submission for free communications and posters: February 15, 2013
Advance registration deadline: March 20, 2013
Deadline for hotel reservations: May 4, 2013
Opening on-site secretariat: July 4, 2013
---